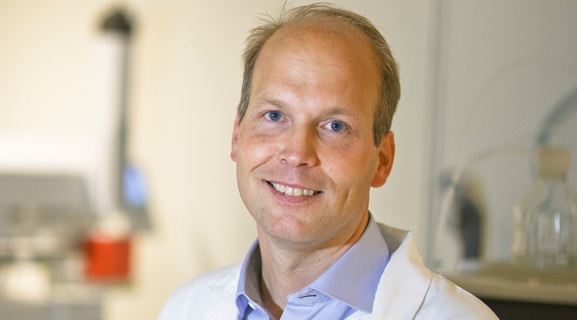 AcureOmics AB is granted EU millions to investigate kidney transplant rejection
Publicerad 2014-04-14
Chronic kidney disease- a global health problem
Despite life-threatening risks, kidney transplantation is the preferred method of treatment.  The number of patients who survive the first few months after a transplantation has increased steadily over the last 20 years. Sadly it is not a permanent solution, on average the new organ survives for twelve years, and unfortunately long term survival of the transplant has not increased significantly over the past ten years. At the present, kidney biopsies are the only way to discover transplant rejections. With this invasive technique, signs of rejection are often only detectable after successful treatment intervention no is longer possible.
– If we can discover the rejection process in the transplanted kidneys at an earlier stage, it may allow for an individualized treatment to improve both the quality of life and life expectancy, for the transplanted patients, says Torbjörn Lundstedt, CSO AcureOmics.
A project for better detection and surveillance

The European Commission has granted BIOMARGIN 6 million euros, over the next four years, to develop non-invasive tests for early detection of kidney transplant rejection. The earlier the treatment can be initiated, the greater the chances are to prevent or even reverse the rejection process. The use of non-invasive methods will also enable treatment response to be monitored much more closely, which will allow for more individualized treatments and improve long-term survival of the kidney.
Over the next four years, AcureOmics will contribute to the BIOMARGIN project by investigating the biochemical processes and underlying causes involved in kidney transplant rejection.
– We will contribute with our expertise in metabolomics and multivariate computer analysis, in the quest for relevant biological markers, or panels of markers, detected in patients where the rejection process has started. In the end we hope to be able to recommend necessary life style changes to maximize the prospects for the survival of the kidney and thereby increase the quality of life for many individuals, says Johan Trygg professor in Chemometrics, Umeå University.
About BIOMARGIN: Thirteen leading research teams located in France, Belgium, Germany and Sweden (AcureOmics AB) will work together to help improve the understanding and clinical management of kidney transplantation. The project is coordinated by INSERM – the French National Institute for Health and Medical Research.
About AcureOmics AB:
AcureOmics is a SME company based in Umeå, Sweden that specializes in the study of metabolites to find novel indicators for disease. AcureOmics has experience as a partner in BOLD (Biology of Liver and Pancreatic Development and Disease), the prestigious Marie Curie Initial Training Network (ITN) within EU's FP7 program 2009-2013. AcureOmics is a former project at Umeå Biotech Incubator. Read more on
AcureOmics website.
Read the English
press release