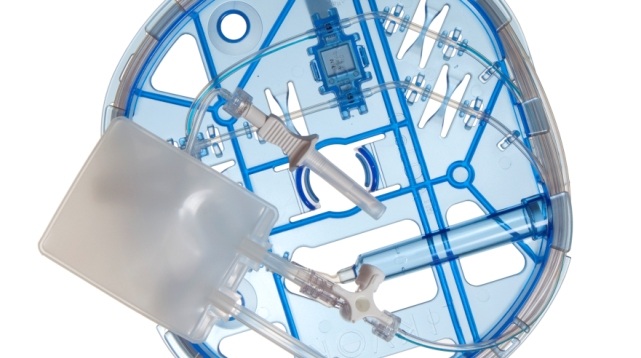 Likvor gets important order from the Netherlands
The neurosurgical department of the Radboud University Nijmegen Medical Center in Nijmegen, The Netherlands, decided in November to lease the Likvor CELDA® System for three years. "This is an important order for the company, as we now expand into the Netherlands, adding yet another country to other existing markets such as Sweden, Finland, Denmark and England", says CEO Maria Wallin Wållberg.
A neurosurgeon from Nijmegen was in Umeå during the summer and visited Likvor to gather knowledge about Likvor CELDA® System and to get input from the inventors at the University Hospital. The positive impressions have now made the hospital decide to start using the Likvor CELDA® System, as part of its multidisciplinary and multimodality effort to improve the diagnosis and treatment of hydrocephalus and complex CSF disorders. Likvor is looking forward to a good cooperation with the neurosurgical department in Nijmegen.
One in ten dementia patients are estimated, in fact, to be suffering from treatable dementia (NPH), a hidden and often difficult diagnosed disease. Symptoms of NPH include gait disturbance, mild dementia and incontinence. The affected people are often over 55 years. Unlike dementia, NPH can be treated by a relatively simple operation, insertion of a shunt. Estimates indicate that approximately 2.6 million patients worldwide suffer from NPH. CELDA® System could with advantage be used to examine already implanted shunts and their functionality. When a shunted NPH-patient deteriorates, it can be difficult for the clinician to differentiate between a progression of the disease and a dysfunction of the shunt system. By using the Likvor CELDA® System infusion test to verify CSF shunt function, unnecessary shunt revisions may be avoided.
*****************
For more information on Likvor and Likvor CELDA® System, visit
www.likvor.com
or contact President, Maria Wallin Wållberg: +46 (0) 70 588 6766, maria.wallinwallberg @ likvor.com
Likvor AB develops and sells products to accurately characterize the dynamics of fluid system that surrounds the brain and spinal cord. For example, to identify patients with treatable dementia (NPH) and to investigate the shunt functionality. The business is based on world-leading research in NPH at Norrland's University Hospital in Umeå, Umeå University.
Owners of Likvor AB is Uminova Invest, Partner Invest North, Stimor Invest and Kjell Öberg.