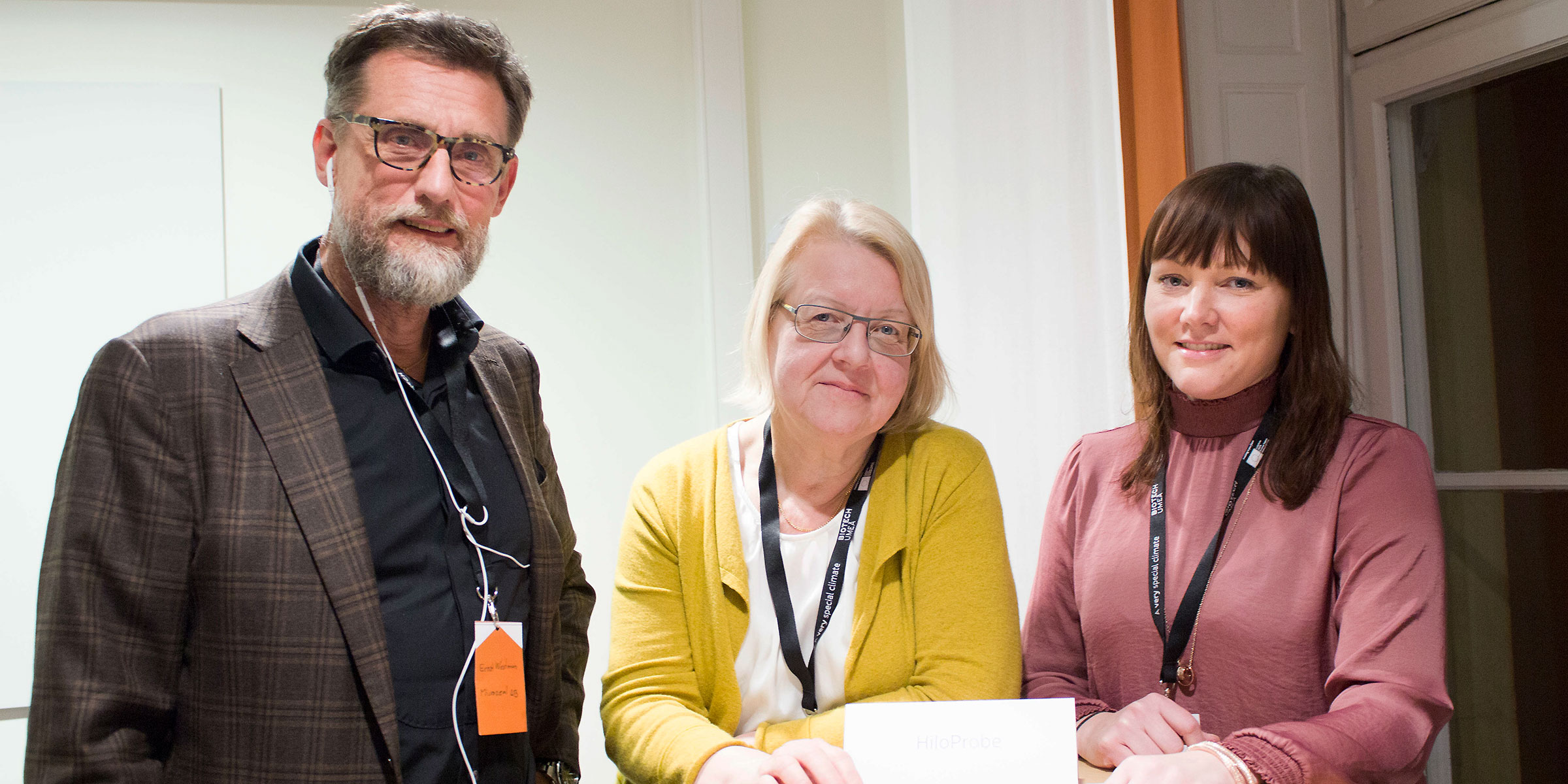 New meeting place full of life and expertise
The premiere of life science networking event Meet Umeå Life Science, arranged by Uminova Innovation, Biotech Umeå and Umeå Biotech Incubator, helped forge relationships and, hopefully, future collaborations between startups and industry stakeholders with extensive networks, broad competences and in-depth knowledge."Everyone here is keen to help one another with tips, advice and contacts," says Patric Stafshede, LunaLEC.
In total 13 companies attended Meet Umeå Life Science in Stockholm, to pitch their ideas to any interested parties – all eager to take their academic research and convert it into business opportunities on the international market.
"It would be quite incredible if someone here has precisely what I'm looking for. It's a networking opportunity and, in a couple of years, we can see what comes out of it. You never know, maybe someone I meet here will mention us to the right person.," says Patric Stafshede, LunaLEC, who has developed a next generation light source based on small, flexible lighting panels, ideal for the medtech sector.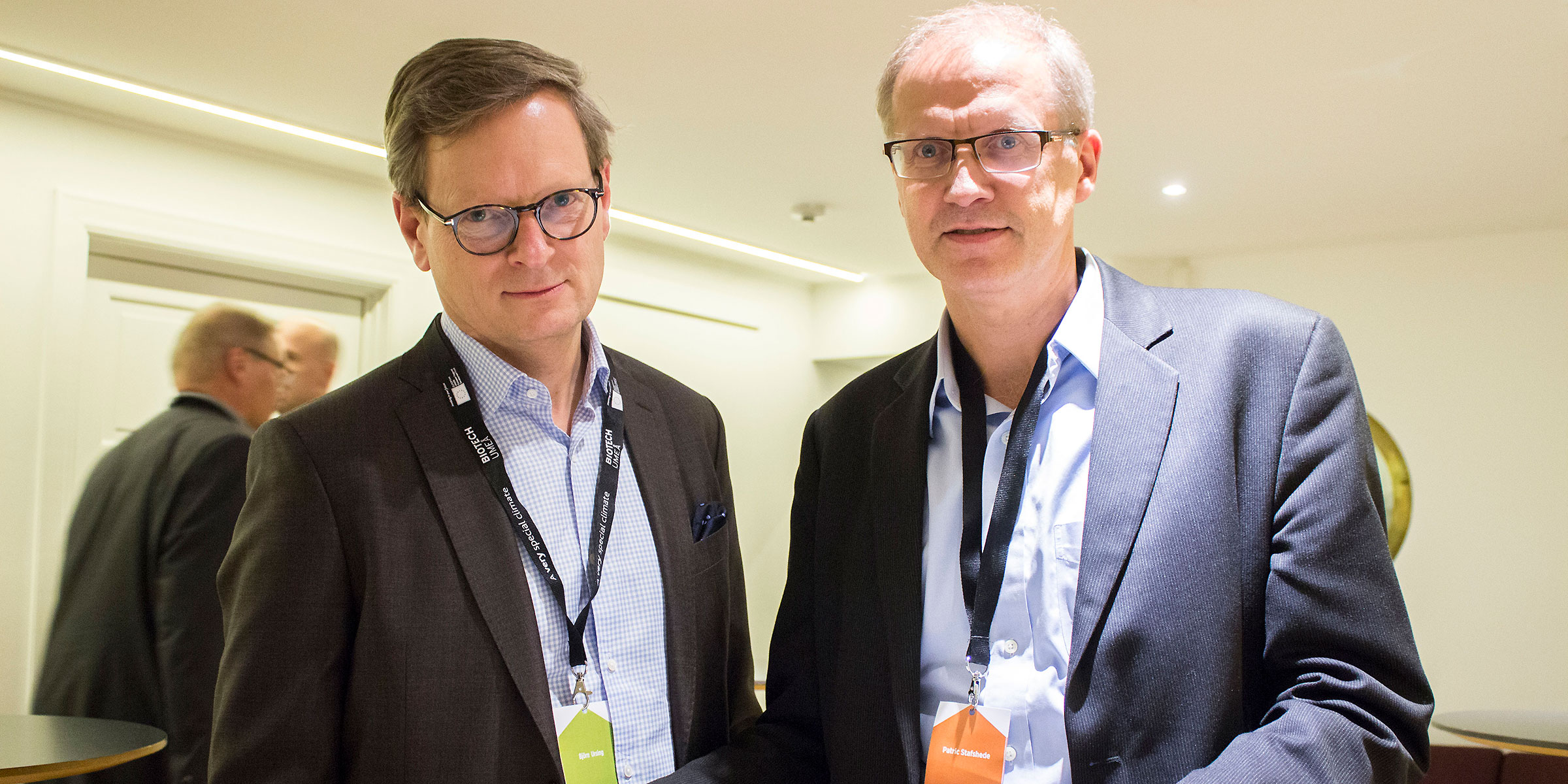 Lina Olsson thinks that the evening was a great success. She and her colleague Gudrun Lindmark have been approached by many people who are interested in their company, HiloProbe, which has developed a diagnostic test to discover and rate the aggressiveness of colon cancer metastases.
"I have met several people with the competences I'm looking for. People who have made the journey before and can guide us in the right direction. I find this kind of networking forum, with a clear concept, extremely valuable," says Lina Olsson.
Ernst Westman, Microzeal, is interested in HiloProbe and has already arranged a meeting for further discussions. "I am here to make contact with people and companies with interesting concepts that I can participate, contribute and perhaps invest in. I have been active globally and have experience of the international market. It is important to have a network that one can tap into and benefit from," he says.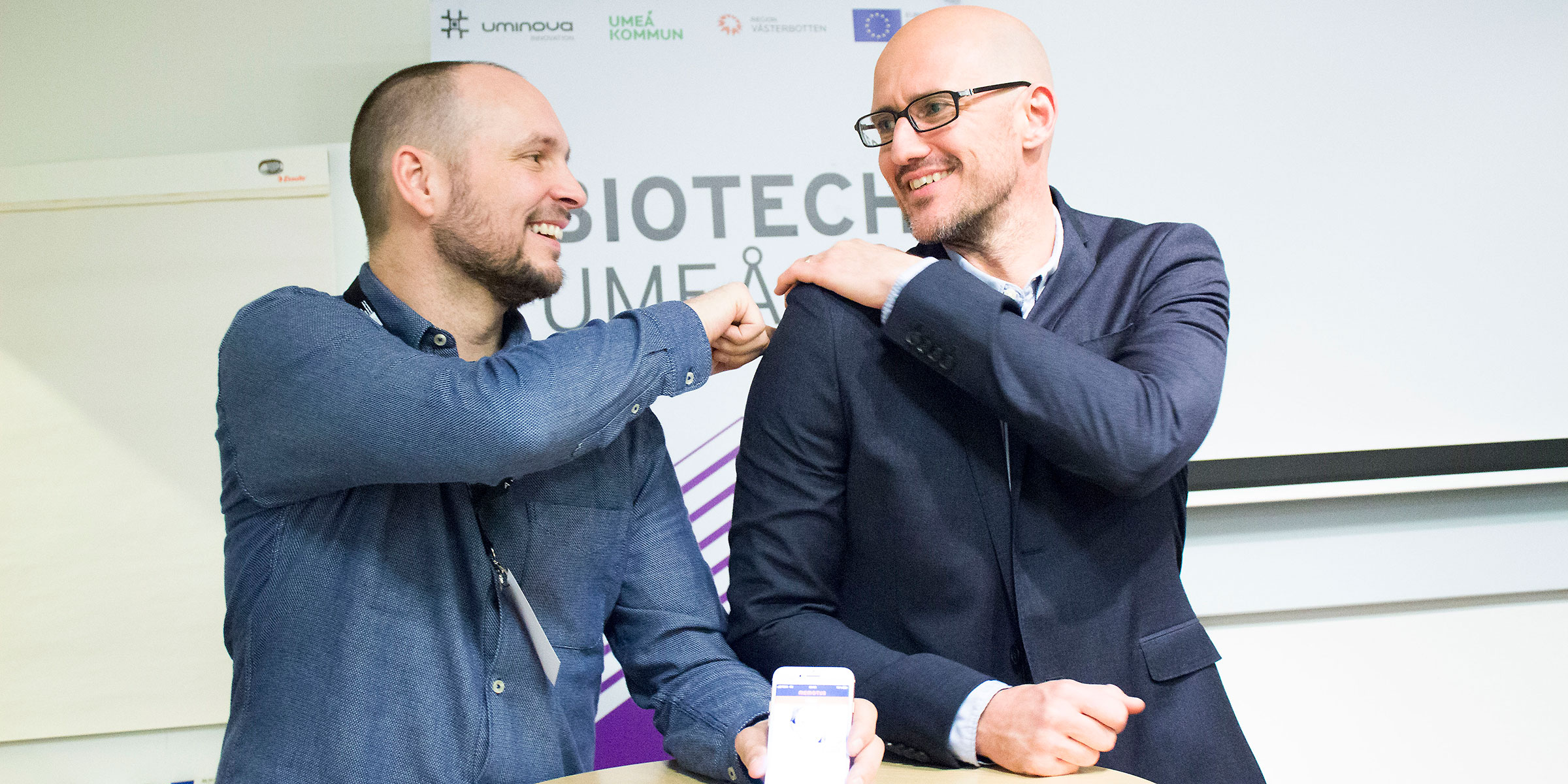 Simon Dahl and Mikael Östberg, who manage the company Instrube Health, are ready to launch their business idea within a couple of weeks. They have developed the app Memotus, through which people with sports-related injuries or conditions can get expert consultation at any time. They hope it will become the sports medicine equivalent of Spotify.
"Our aim is to make the app available in several countries within a couple of years, and we are searching for someone who has made that journey with a digital product. There is no reason for us to discover everything for ourselves when we can learn from the mistakes of others," says Mikael Östberg.
"Attending this event is a matter of making contacts and creating relationships that may prove to be extremely valuable in the future," says Simon Dahl.