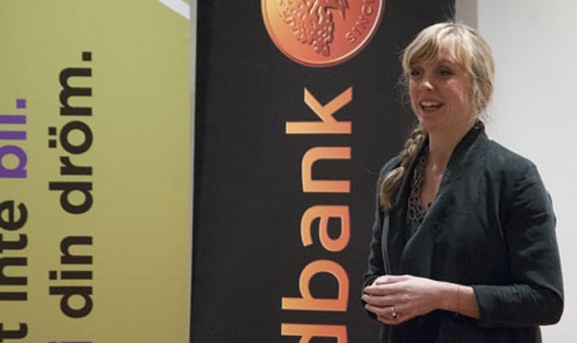 Women as business women- when profit counts
Publicerad 2013-11-18
Anna Pettersson, Regional Director Region Västerbotten, started the seminar "Fler kvinnor som företagare och ledare" by simply stating the fact that the statistics demonstrate that there is room for improvements. She also raised the subject of equality as a critical factor for our future development.
– Arguing against disparities between women and men is not only a matter of justice, it is also a matter of growth and development.
Sofia Falk also use economic arguments when explaining and selling the services of
wininvest
to her clients: Make money, improve your employer brand and make use of your employees.
– I don't use terms like equality and gender. It is all about helping the companies utilize their potential and resources.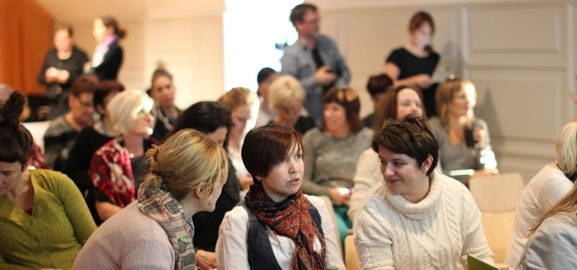 More than 60 people was there to listen to Sofia Falk and Lotta Snickare, and 60 others followed the web-seminar.
Spurred growth and development of 3 000 talents
This is tactics that works, since the start in 2008, wininvest have helped more than 3 000 talents in more than 40 global companies. The clients are large Swedish companies in male dominated business areas. Sofia Falks own driving force is rooted in her challenges to be met by similar behaviors, offers and expectations, as her male colleagues in the cooperate world and in the military.
– I'm going to start a company which makes money by helping other companies make money- by helping female talents to become managers and CEOs, said Sofia.  "It will never work", was the comment from people in her surrounding, until she had talk with her former boss. "What if it works, how would you go about it then?" So she phoned 100 of Sweden's biggest companies- and two months later she had a bunch of signed business agreements.
– It is the companies and not the women that have to change, says Sofia Falk and quotes Einstein "We cannot solve our problems with the same thinking we used when we created them". She means that the solutions are found within the organizations, but within old structures you need new ways of thinking, and new minds thinking them.
– This is why we engage these young talented women as management consultants within their own organization. They re-design the organization based upon routines, recruitment processes, career platforms and attitudes: "these are the things that we will change so that you can utilize our potential to a greater extent, and thus make more money."
The young women have a faster and easier career – on their own terms. The companies make more money. The inequality is leveled out.
Or, as Wininvest puts is themselves – because it is a numbers game.
Read the
Swedish article.
Text: Jessika Lagrelius, Uminova Innovation, Karin Borge Renberg (English translation), Biotech Umeå
Photo: Mariann Holmberg, Region Västerbotten
Sofia Falk's tips to entrepreneurs:
1) "The winner is not the one who has practiced 10 000 different kicks, the winner is the one who has practiced the same kick 10 000 times". Be focused and clear about what you do and do it so well that no one can do it better than you.
2) Do not recruit the same kind of people as yourself. Involve people who are good at different things.