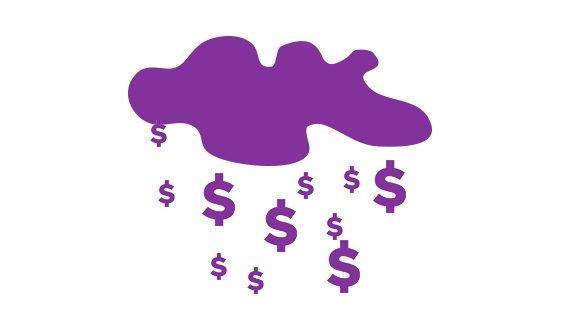 Yes! It is raining – more than 320 million SEK
Publicerad 2013-12-13
Umeå University has many talented researchers in Life Science and Biotech and their hard work has attracted grants for roughly 280 million since the beginning year. Umeå University's strong research areas, such as research about infectious diseases and novel antibiotics are well represented, and with these grants Umeå is strengthening its position. Among these grants we find close to 57 million from Knut and Alice Wallenberg's foundation to two research collaborations (the quartet of Sven Bergström, Jörgen Johansson, Fredrik Almqvist and Elisabeth Sauer-Eriksson, and the duo of Niklas Arnberg and Mikael Elofsson) about infection and new methods and treatments, 25 million to Mikael Elofsson and the quest for novel antibiotics from The Swedish Foundation for Strategic Research, 120 million from VR to Life Science related topics at the University, 24,5 million from The Swedish Cancer Society, 8 million from the Swedish Heart-Lung Foundation, and most recently Christer Malm received a 1,2 million grant from WADA, World Anti-Doping Agency, to  develop methods to detect blood doping.
This bodes well for future excellent academic research, and for a thriving the Life Science and biotech community and for future and present companies and innovations in the region. Many of the researchers receiving these grants are collaborating with, or running projects, with the aim to make useful and life improving products for the market, based on their research.
It has also been a good year for the projects and companies in the Biotech Umeå sphere. Life Science companies and projects sprung from the business incubators; Umeå Biotech Incubator and Uminova Innovation, have done a great job and attracted close to 10 million "soft" money and close to 34 million from venture capitalists this year.
Both grants and investments are votes of confidence to both scientists and entrepreneurs. At the same time it both acknowledges and ensures continued expertise.
We believe that an interesting time is to come and we can´t wait to see what lays ahead. Is it you company or your idea that takes off?
Text and illustration: Karin Borge Renberg, Biotech Umeå